03-08-2017, 04:33 PM
Fleasystems
Administrator


Posts: 120
Joined: Jan 2013
Reputation: 1
Ohm board redesigned!
Hello everyone,
Would you believe it?? I'm back!

As a result of issues around exotic parts sourcing for the initial Ohm board prototypes (as well as finding some renewed motivation to continue making FPGA-based hardware), I decided to push forward once again and redesign my Ohm board..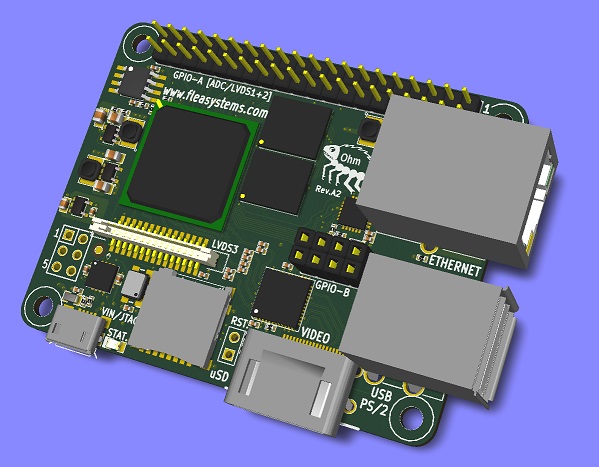 As you can see: it is now bigger (though still smaller than my FleaFPGA Classic and Uno boards!), has more (and 32-bit wide) ram and now also comes with more connectivity: 10/100 Ethernet as well as a flex ribbon header.
With luck, I should be able to power this bad boy up (and hopefully working..) around the end of next week. Can't wait!

Regards,
Valentin

User(s) browsing this thread: 1 Guest(s)