03-08-2017, 04:33 PM
Fleasystems
Administrator


Posts: 114
Joined: Jan 2013
Reputation: 1
Ohm board redesigned!
Hello everyone,
Would you believe it?? I'm back!

As a result of issues around exotic parts sourcing for the initial Ohm board prototypes (as well as finding some renewed motivation to continue making FPGA-based hardware), I decided to push forward once again and redesign my Ohm board..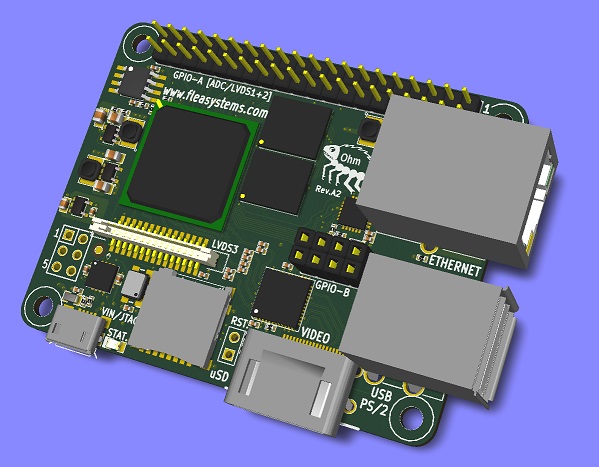 As you can see: it is now bigger (though still smaller than my FleaFPGA Classic and Uno boards!), has more (and 32-bit wide) ram and now also comes with more connectivity: 10/100 Ethernet as well as a flex ribbon header.
With luck, I should be able to power this bad boy up (and hopefully working..) around the end of next week. Can't wait!

Regards,
Valentin
03-10-2017, 08:49 AM
hackkitten
Junior Member


Posts: 1
Joined: Mar 2017
Reputation: 0
RE: Ohm board redesigned!
Great news! I hope testing it will go well

03-26-2017, 02:16 PM
Fleasystems
Administrator


Posts: 114
Joined: Jan 2013
Reputation: 1
RE: Ohm board redesigned!
.. and we have a prototype!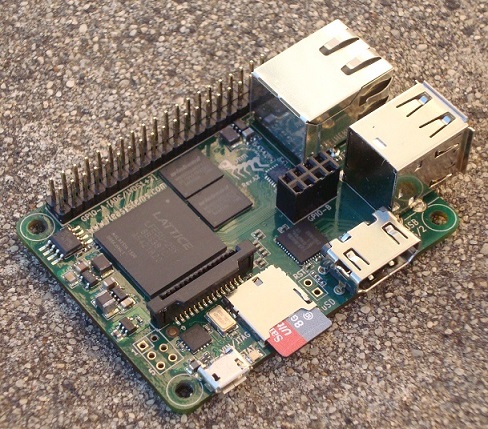 Board powered up without releasing any magic smoke (thankfully). Ported FleaDSO, minimig and Next186 projects to it successfully. Still have some things left to test (like the Ethernet port). However, so far it's looking promising!

More to follow..
04-19-2017, 08:57 PM
(This post was last modified: 04-19-2017 08:57 PM by Claude.)
Claude
Junior Member


Posts: 6
Joined: Jan 2016
Reputation: 0
RE: Ohm board redesigned!
Very nice board! I hope it is orderable soon


User(s) browsing this thread: 1 Guest(s)